About Us
The Rotarians of Asheville-Biltmore
The Rotary Club of Asheville-Biltmore was chartered by Rotary International in 2002.
Meetings and Activities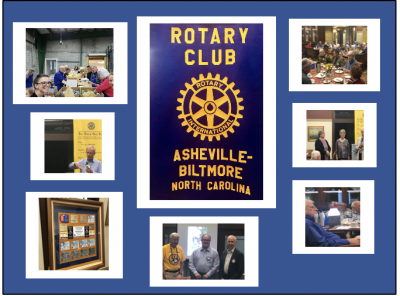 Since being chartered, we have grown to Large Club status. We meet regularly on the first and third Mondays of each month. At these meetings, we enjoy a meal together, share information, welcome guest speakers, and develop programs to support. Each of our guest speakers is honored with a contribution to their nonprofit organization, where applicable. In other cases, a contribution is made in their name to the MANNA Food bank.
During the most challenging times in the COVID outbreak, we adjusted to online Zoom meetings. We now are back to live meetings, changing to hybrid meetings or online meetings as needed.

Through regular club programs, projects, and neighborhood activities, our members learn about the issues that face our communities and exchange ideas about how to take action to respond to them.
Fellowship and Social Gatherings are Important
Members also connect through club events, outings, and visits to other clubs around the globe, giving them unique opportunities to forge personal and professional connections.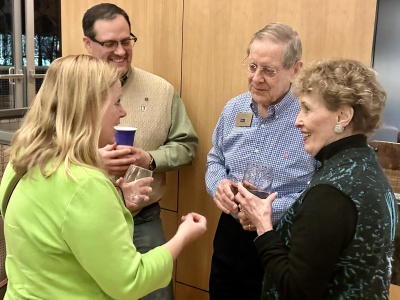 We have social events and gatherings throughout the year, at times jointly with other area Rotary clubs, in the spirit of fellowship and getting to know each other's families better. The club also has an annual outing to an Asheville Tourists baseball game.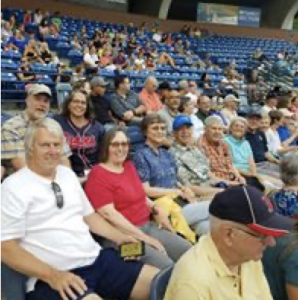 Connecting with Other Rotarians - Locally and Globally
Club members are encouraged to attend District, Regional, National, and International events throughout the year. The Rotary International Convention is our biggest event of the year. Rotary members from all over the world meet at the convention each year to celebrate our successes and make plans for the future.
There are many opportunities throughout the year to volunteer in a wide variety of community service projects and to gather with others.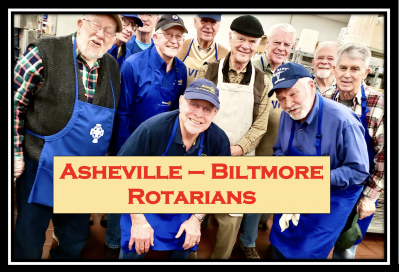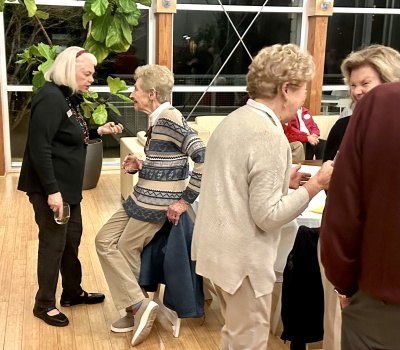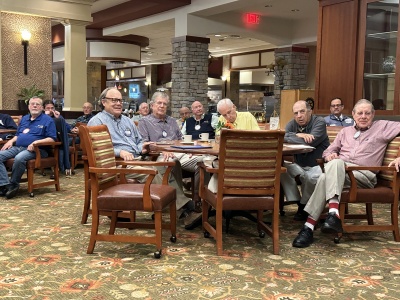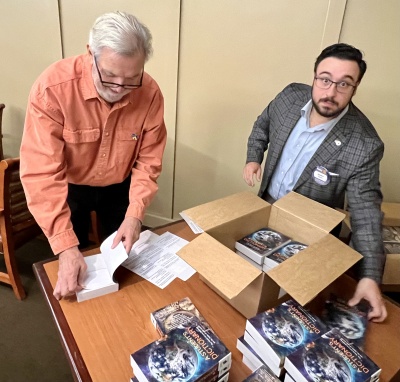 Rotary provides opportunities to grow personally and professionally — through mentorship, skill building, service projects, travel, networking, and more.